The perils of mail-order braces
Orthodontic treatment has traditionally been delivered by highly trained specialists and dentists. Now, though, it's possible to straighten your teeth from the comfort of home. What's the worst that could happen?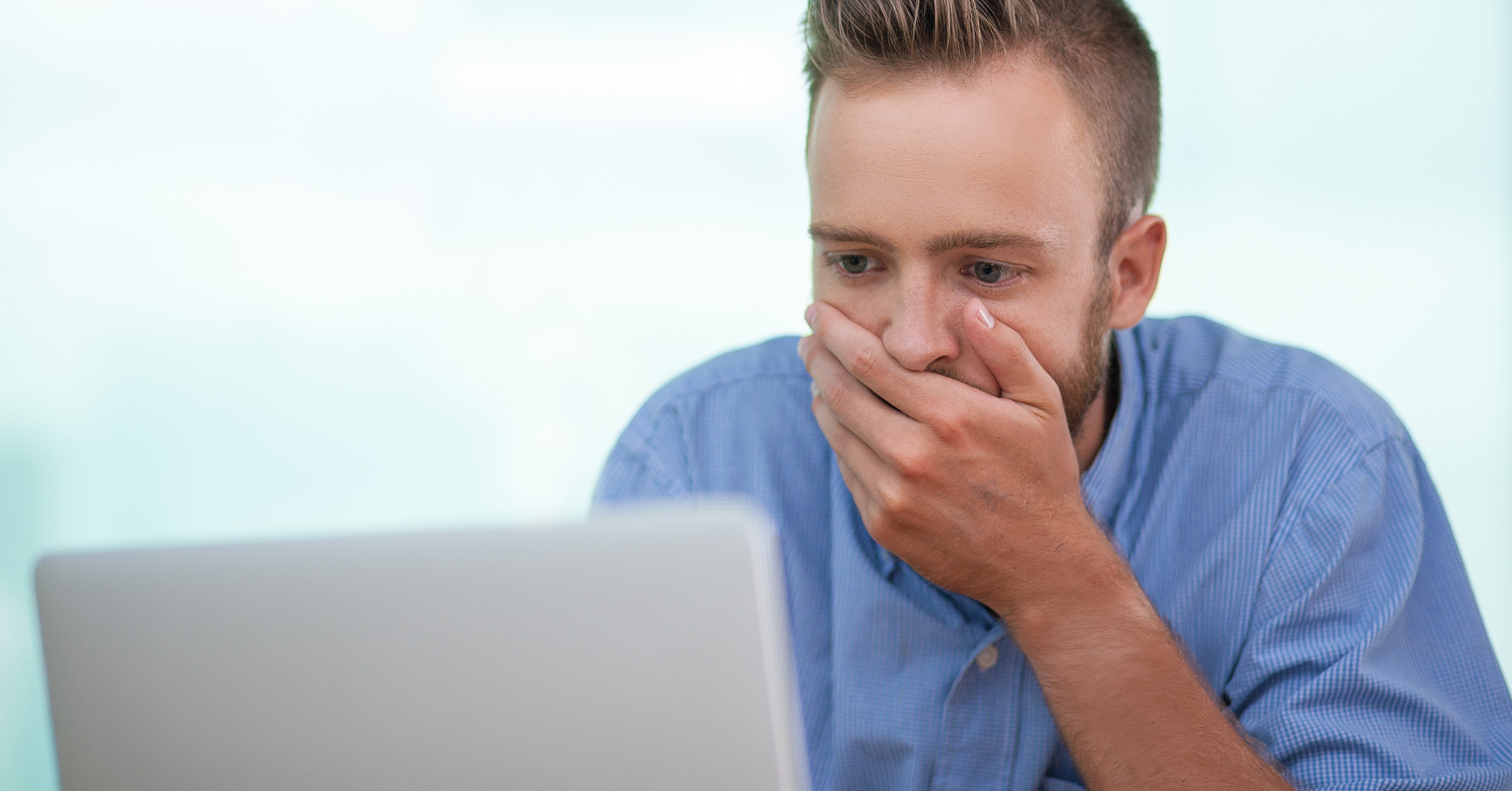 What are mail-order braces?
The growing demand for affordable braces has been answered by the internet. Mail-order orthodontic companies cut out the middleman and deliver clear aligners direct to your door.
Your treatment will start with impressions or a digital scan of your teeth to see if you're suitable. A few companies have clinics you can visit for a scan. Otherwise, they'll send you a DIY kit to take your own impressions at home.
Once you've sent back imprints of your upper and lower teeth, they'll tell you if you're suitable for treatment. You might also receive a preview of your new smile or a simulation of your treatment to approve.
If you're happy to proceed, your custom-made aligners will be manufactured and popped in the post. During your treatment, you'll work your way through a sequence of aligners to gradually shift your teeth into position.
At the end of your treatment, you'll have the opportunity to purchase a set of removable retainers to secure your new smile.
The advantages of at-home teeth straightening
Straightening your teeth at home is undoubtedly convenient. It can also be cheaper than seeing a specialist. Unfortunately, the benefits end here. In our opinion, any advantages are greatly outweighed by the potential pitfalls of online orthodontic treatment.
What could go wrong if you order your braces online?
How hard can it be to straighten teeth?
Cutting out the middleman isn't a great idea when that middleman or women is the expert. Specialist orthodontists have trained as dentists, studied orthodontics full time for three years and usually have tons of hands-on experience from straightening teeth all day every day.
To determine whether you're suitable for braces we carry out a thorough examination, which can include photos, scans, impressions and X-rays. If you're only sending off impressions, no one's looking at the condition of your teeth and gums or checking that your roots are healthy.
During orthodontic treatment, we see our patients approximately every 6–8 weeks. During these appointments, we check your progress, answer questions and make any necessary adjustments to your teeth and/or braces.
Orthodontics isn't an exact science, so sometimes we need to adapt our treatment plan to get you the best result.
At the end of your treatment, we'll check your teeth carefully before we remove your braces. Sometimes we'll do some fine-tuning, again, to get you the best outcome.
Do you want a good result or a great result?
Throughout your journey there are a few stages where the quality of your treatment could fall short by doing things remotely:
• Taking impressions isn't easy. We've had training and lots of practice. Most impressions are now taken using a digital scanner for greater accuracy (which means better fitting braces).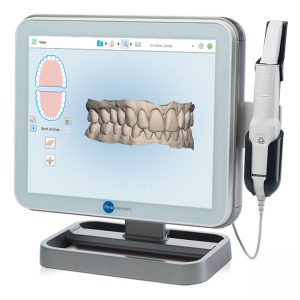 • If there's no one to motivate you, you might find your willpower slipping a few months in. If you don't wear your aligners as instructed it could affect the length and results of your treatment.
• We sometimes carry out interproximal reduction (IPR) before or during orthodontic treatment to avoid small black triangles appearing between your teeth and gumline. These are more likely if you're an adult where your gums have receded (a normal part of the ageing process).
• Orthodontics isn't just about straightening teeth. The way your teeth function is incredibly important. We can use attachments and elastic bands during treatment to improve the way your teeth bite together. Mail-order aligners can sometimes make your bite worse.
• Not all clear aligner systems are created equal. Invisalign (pictured below) uses small tooth-coloured buttons to achieve more complex movements. These allow us to take on complex cases using clear aligners – and achieve precise results.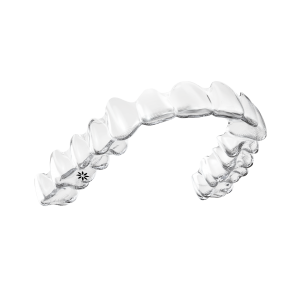 • Clear aligners are the only type of brace available online, but that doesn't mean they're the best option for you. We offer a wide range of braces for you to choose from, including clear fixed braces and lingual braces (fixed braces that go behind your teeth).
• Some orthodontists offer complementary treatments such as teeth whitening and shaping at the end of orthodontic treatment. These non-invasive cosmetic treatments can look fantastic – but they must be provided by a professional.
Maintaining your new smile
Once your braces are taken off, there's always a risk that your teeth will move back to where they started. That's why we give our patients fixed and removable retainers. Together they provide maximum protection against orthodontic relapse.
Most mail-order braces give you the option to buy a set of removable retainers, then it's up to you. Eventually, your removable retainers will wear out (or go missing) and you'll need to organise replacements. It's important to have someone who can help in these instances.
Fixed retainers involve fitting a thin metal wire behind your front teeth. They provide extra peace of mind in case anything does happen to your removable retainers. Our aftercare also includes 12 months of supervision, so we can keep an expert eye on your teeth.
Thank you, next!
We enjoy getting to know our patients over the course of their treatment. It's important to us that you have a good experience and leave us smiling. If you have any concerns or questions, we're at the end of the phone – or you can pop in and see us.
Unfortunately, the same can't always be said for mail-order companies. According to a recent article, other complaints include "broken and loose teeth and misaligned bites". If the worst does happen to put things right can prove costly and take time.
Not everyone has a bad experience, but if you're thinking about at-home teeth straightening, our advice would be to visit a specialist orthodontist for a second opinion. Your treatment might cost a bit more, but your smile will be in the best possible hands.