Invisible Braces: A Complete Gguide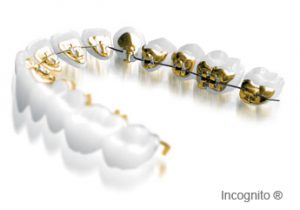 Here at Splash Orthodontics, we are passionate about offering specialist orthodontic care to our patients throughout their teeth straightening journey. We have the skills to transform your smile into something that can dramatically boost your confidence. Check out the various orthodontic treatments we offer to help you regain your smile.
Sometimes, the thought of orthodontic procedures can be daunting and many people don't like the idea of others seeing their teeth straightening in process. That's where invisible braces come in to play. Invisible braces allow you to have teeth straightening procedures performed without anyone knowing. They also help you retain your confidence and they mean you don't have to feel self-conscious about smiling during your treatment.
Here at Splash Orthodontics, we offer numerous invisible braces to choose from so that you can make the best choice for you. Below are the invisible orthodontic treatments we offer.
Invisalign Braces
Invisalign is the most popular invisible brace choice for many people choosing orthodontic treatment as they allow you discreet treatment and effective transformations. If you don't like the idea of fixed braces, Invisalign is an excellent alternative and could be the orthodontic solution you are looking for.
This simple but ingenious system uses a series of clear, removable aligners (like retainers) that gently move your teeth into the desired position over time. Invisalign retainers are so clear and unobtrusive that people won't even realise you are receiving treatment, despite the fact the aligners must be worn for 22 hours a day. You can remove them anytime, so eating, brushing and flossing your teeth won't be a problem.
Each aligner is worn for about two weeks before being replaced by the next series of aligners until the final position is achieved. Your orthodontist will custom-make your aligners for you. Invisalign is effective at correcting a variety of orthodontic issues and can be as effective as fixed braces. Occasionally, all patients require is a quick fix and Invisalign can offer this – straightening a crooked front tooth in as little as three months, for example.
Lingual Braces
Lingual braces are another invisible form of braces that allow you to have your teeth straightened discreetly. Lingual braces are invisible because they are bonded to the inside of your teeth for realignment. They work in the same way as fixed metal or ceramic braces, except that they are placed behind your teeth to allow for private treatment and let you get on with your life without worry.
Lingual braces are a popular choice for celebrities who wish to have orthodontic treatment carried out without anyone finding out. Lingual braces can take a while to adjust to and must be cleaned thoroughly. Unfortunately, they are not suitable for everyone – particularly patients with extreme orthodontic problems. However, here at Splash Orthodontics, we would be more than happy to talk through the appropriate treatment for you.
Fixed Braces
Fixed braces are the most common brace treatment in the UK and are frequently fitted by orthodontics all over the country. Fixed braces offer a great deal of control over the final positioning of the teeth and are the ideal choice for many people, producing consistently excellent results.
What many people don't realise is that fixed braces can also be invisible. They cost a little more than standard braces but they're less noticeable because they are made to blend in with your natural tooth colour. As a result, clear ceramic braces are a perfect solution if you want invisible braces for discreet treatment.
Fixed braces can fix a variety of orthodontic problems from crowding or spacing issues to over and underbites, and are the most commonly used braces in the UK.
What we offer at Splash Orthodontics
Here at Splash Orthodontics, we believe everyone should love their smile. Braces aren't just for teenagers, adults can also have orthodontic treatment. We have treated adults from all stages of life, from adults in their early 20s through to patients in their 70s. Whatever your age, we can find an orthodontic treatment that is suitable for you.
Orthodontic treatment can do wonders for your self-confidence and at Splash Orthodontics, we offer a range of treatment options that allow people to undergo treatment discreetly.
Nobody will even know you are having treatment – unless you tell them.Free Consultation
Here at Splash Orthodontics, we have seen the effects of transforming a person's smile and increasing their confidence. But we understand that prior to orthodontic treatment, you can have a lot of questions. That's why we recommend you book a no-obligation, free consultation to talk through your requirements with one of our orthodontists to find out more and discover the best treatment for you.
Contact us today
For more information, or to book a free consultation, please do not hesitate to contact Splash Orthodontics today. We would be more than happy to talk through your requirements with you and help you get a smile you can be proud of.
Get your smile back with Splash Orthodontics!