Why choose Splash Orthodontics?
Our caring team are committed to helping you achieve your perfect smile, and we'll provide you with unlimited support along the way.

You'll benefit from our expertise and passion for what we do. Many of us have worn braces, so we're full of tips to help you get the most from your treatment.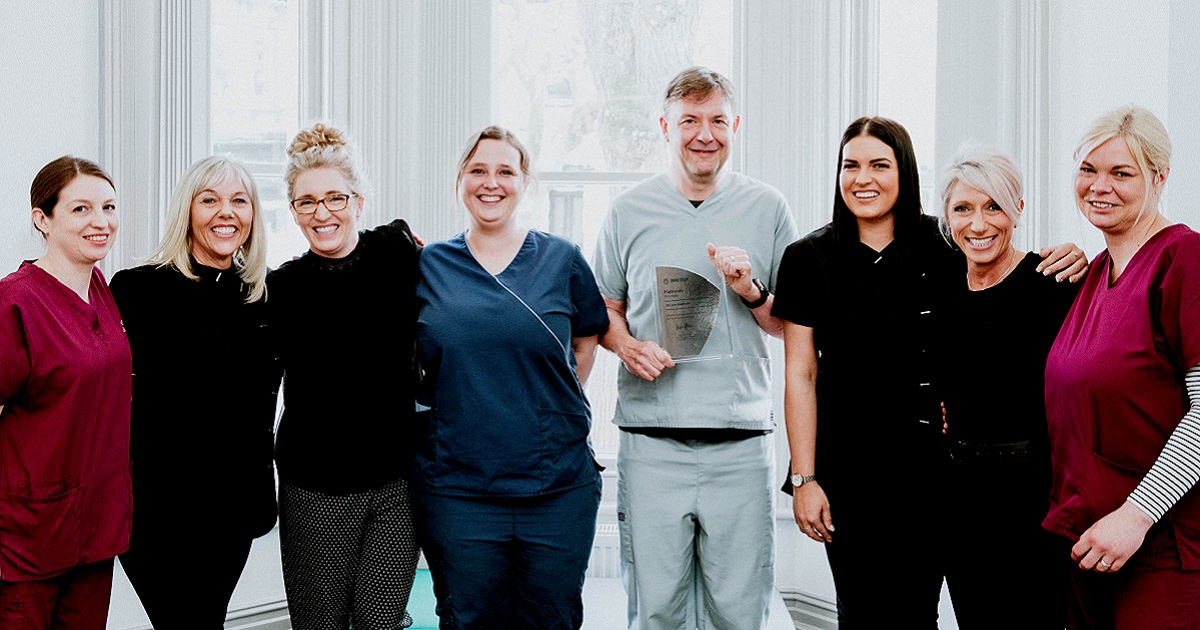 Specialist orthodontists
As a specialist orthodontic practice, we only offer orthodontic treatments. Our team of orthodontists, dentists and therapists have straightened thousands of smiles for patients of all ages.
Specialist orthodontists qualify as dentists then undergo three years of full-time training in orthodontics. Splash Orthodontics founder Dr Iain Hoeltschi has decades of teeth-straightening experience and is an Invisalign Diamond Provider.
We have orthodontists and orthodontic therapists working every day, so if you have any questions or concerns, we're always here to help.
Treatments to suit you
We provide private and NHS braces, so we can see if you're eligible for NHS-funded treatment and talk you through the alternatives if you're not.
Private care includes a wide choice of appliances, including discreet options like Invisalign and clear fixed braces.
During your consultation, we'll examine your teeth and learn more about your lifestyle, so we can help you choose the right brace for you.
5-star reviews
We're proud to receive glowing reviews from our patients, and we regularly ask for feedback to help us improve.
"My experience with Splash Orthodontics was excellent from start to finish."
– LT
"I am absolutely over the moon with my new smile, it's better than I could have ever imagined!"
– HG
"The staff are absolutely amazing, and I'm super happy with the result of my Invisalign treatment."
– AK
"My daughter has now had her brace removed, and her teeth look amazing!"
– CS
No hidden costs
After your consultation, we'll give you a personalised quote for your treatment. Our prices include everything, so you'll know exactly how much your braces cost.
If you'd prefer to pay for your treatment in monthly instalments, we can explore your interest-free and interest-bearing payment options.
Your quote for orthodontic treatment will include:
Your braces or aligners
X-rays, impressions and scans
All your appointments
Home teeth whitening
12 months of aftercare
Fixed and removable retainers
Aftercare and retainers
A good aftercare regime is essential after braces. Once we've removed your braces, your teeth could start to shift. To stop this from happening, we'll fit removable retainers and supervise your retention for one year.
If you're paying for your braces privately, we'll also include fixed retainers. At the end of your treatment, we'll fit a thin metal wire behind your front teeth to keep them straight.
If you're 18 or over, we'll also provide you with a professional whitening kit to safely brighten your teeth at home.
Free consultations
Last but not least, we offer free consultations with a specialist orthodontist in Hove. We'll provide you with all the answers and information you need to start your treatment.
Our no-obligation consultations take around 60 minutes. We'll start with some photos and a gentle examination of your teeth and gums. We'll find out what you're looking to achieve and go through all your treatment options.
Our treatment coordinator will talk you through your personalised quote and all the different ways you can pay for your new smile. If you're a student or you work for the NHS, don't forget to ask us about our special discounts.
To arrange your free consultation, contact our friendly team.