The Glossary of Orthodontics Terms
Although our team will explain your braces treatment clearly and simply during your consultation, we believe it's important to educate our patients so that they have a better understanding of some of the many technical terms that are used during orthodontic treatment.
The glossary of terms is listed in alphabetical order below:
Adjustment
This is a term you will commonly hear in an orthodontist's clinic. Adjustment is when your orthodontist will evaluate your progress and whether your wires need to be changed. This is to ensure your treatment continues positively and in the right direction.
Appliance
This is anything that your orthodontist attaches to your teeth or jaw to ensure healthy development continues.
Archwire
This is the wire you may recognise from fixed braces (otherwise known as train tracks). It connects the bracket to help move your teeth into their new positions.
Bands
Bands are sometimes used to anchor other orthodontic appliances to. They're commonly used with fixed braces and are usually placed on the back of molars.
Banding
This involves applying orthodontic bands to your teeth to further improve their positioning.
Bonding
This simple process attaching brackets to your teeth using a safe adhesive. It's commonly used for fitting fixed braces.
Buccal tube
This is the small metal part that's welded onto the outside of a molar band. The band contains slots to hold other orthodontic appliances that help move your teeth into their correct positions.
Brackets
These are the brackets applied to the front of your teeth (they can also be applied to the back for lingual braces). They're usually small metal modules but can also be ceramic. They essentially serve as guides to position your teeth and hold the archwire in place. The brackets we use today are smaller, lighter and easier to position, meaning patients walk away happier and more comfortable with their braces.
Cephalometric X-Rays
This is an x-ray of to show if your teeth are aligned properly and developing healthily.
Chain
This a stretchable plastic chain that helps keep the archwires inside the brackets.
Consultation
This is a meeting with your orthodontist, Iain Hoeltschi. During your consultation, you will talk about your desired treatment plan and ask any questions you may have.
Debonding
This is when the bonds holding your brackets in place are removed.
Elastics
These are the small rubber or elastic bands that help move your teeth into their desired positions. These bands will be adjusted by your orthodontist whenever necessary (usually 1-2 check-ups).
Fixed retainer
Permanent retainers remain the best way to position and enhance the development of your teeth. Fixed braces and lingual braces are common choices due to their exceptional success rates. Fixed retainers come with no discomfort and no trouble speaking or eating.
Impressions
Impressions are models of your teeth and jaw. The process involves biting into a container filled with a rubber-type material. From there, the material you bite into hardens, which created a mould of your teeth and bite.
Invisalign
One of the most popular braces options on the market. Invisalign is the invisible way to straighten teeth without having fixed braces. They're made up of a serious of clear, removable aligners that gradually straighten teeth. The main benefit of Invisalign is that they're essentially invisible, making them exceptionally popular for those who want to adopt a discrete approach.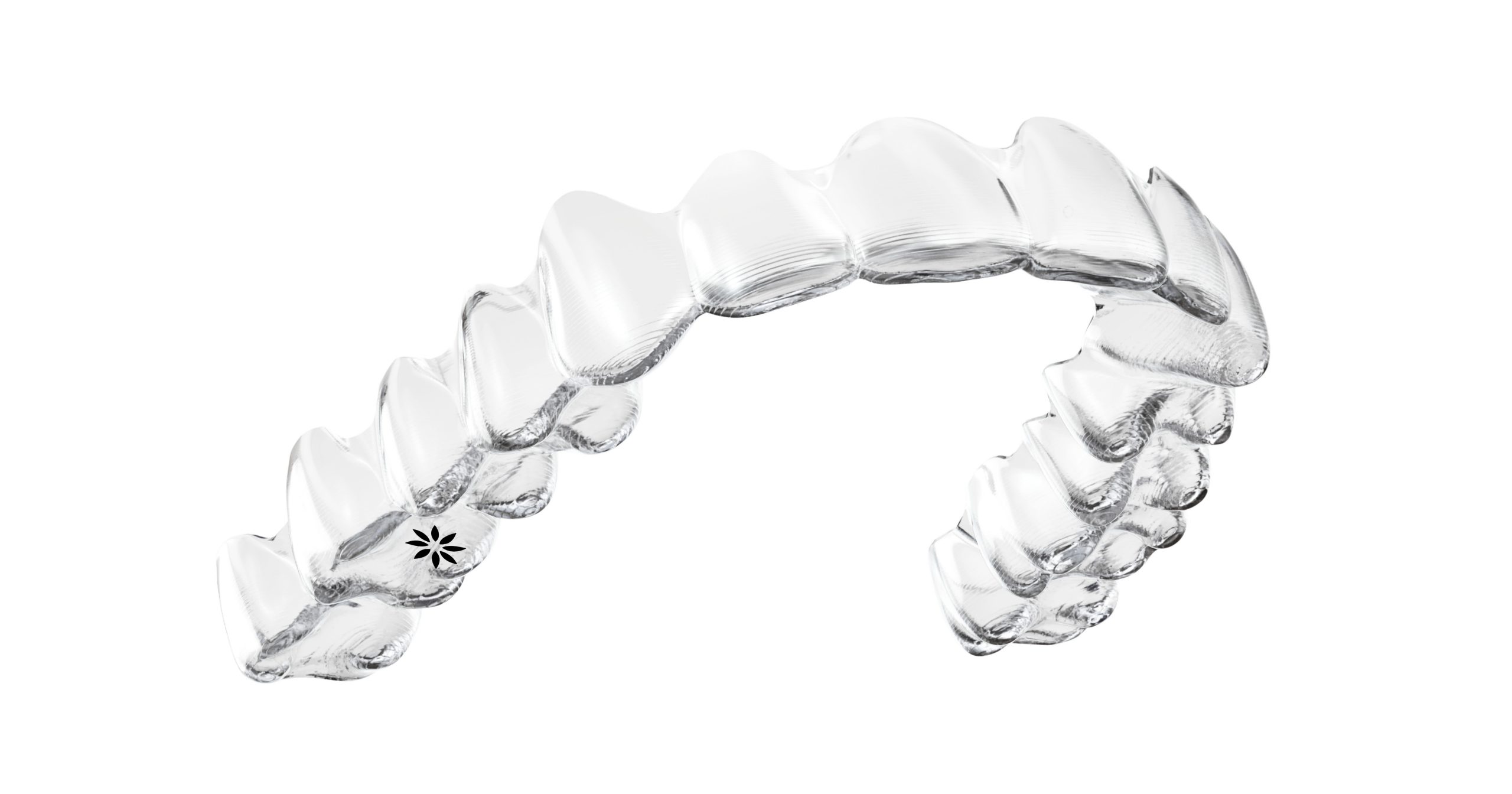 Ligating module
This is the small, plastic ring-shaped appliance used to hold the archwires in place.
Mouthguard
This is used to help protect your mouth during contact sports. Mouthguards are incredibly important for patients with braces, as they help prevent injuries.
Panoramic x-rays
This is an x-ray taken of your head which helps your orthodontist get a better idea of the structure and formation of your teeth and jaw.
Photographs
In most cases, your orthodontist will take 'before and after' shots of your teeth. This is both for their own records and so that you can see your transformation after your treatment course has finished.
Removable retainer
This is an appliance your orthodontist will give you after your treatment has finished. The retainer simply helps your teeth and jaw adjust to their new positions.
Separators
This is used to created space between your teeth for bands. They're usually made from plastic or metal.
Wax
Used to help stop your braces from irritating your lips. This is only used during the beginning of your treatment, or anything irritation occurs.
For any further information, or if you'd like to book-in for a free consultation, please call our clinic today. Our team are always on-hand to offer their expert advice and answer any questions or queries you may have.