Invisalign in Brighton and Hove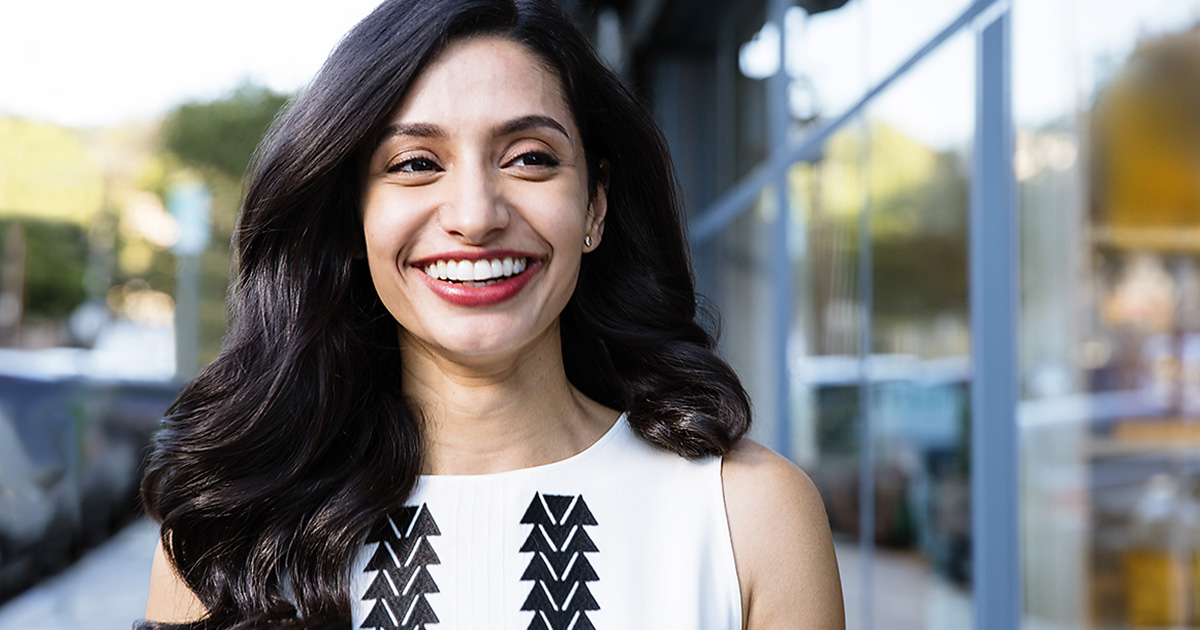 Invisalign is the aligner brace you can remove for meals and important meetings.
If you don't like the idea of fixed braces, Invisalign could be the orthodontic treatment you're looking for. This simple but ingenious system uses a series of clear, removable aligners to gently move your teeth into position.
What is Invisalign?
Invisalign is the invisible way to straighten teeth without braces. The system uses a series of clear, removable aligners (like a small mouthguard) to gradually straighten teeth without metal or wires.
These aligners, which are so unobtrusive people won't even realise you're having treatment, must be worn for 22 hours a day. This means you can remove them to eat, brush and floss your teeth – or for an important work meeting.
How does Invisalign work?
Invisalign uses 3D computer imaging technology to produce a series of custom-made, clear aligners. Each aligner moves teeth incrementally and is worn for about two weeks, then replaced by the next in the series until the final position is achieved. These aligners are highly effective because they are custom made for you and you alone.
Splash Orthodontics uses the latest 3D computer imaging technology to ensure we achieve the most accurate molds for every patient's teeth. Ensuring your mold is properly aligned minimises any potential discomfort and our technology helps us achieve incredibly accurate molds.
Invisalign Treatment Process
Your Invisalign treatment will begin with a consultation with our resident orthodontist, Dr Iain Hoeltschi. The consultation is the most important part of the Invisalign treatment process because here you will be able to ask any questions regarding your Invisalign treatment and discuss your treatment plan and expectations with Dr Hoeltschi.
During this discussion, Dr Hoeltschi will outline important aspects of your treatment, such as maintaining your Invisalign aligners, eating habits, what to eat and drink and what not to as well as the timescale of your treatment plan.
We remind our patients that every Invisalign treatment plan is designed differently depending on each patient's individual requirements. This means that while some patients may only require a three-month treatment plan, others may require longer, sometimes up to two years.
Once a treatment plan has been agreed, you will be able to arrange a date for the treatment. Dr Hoeltschi will also provide you with information to adhere to during the build-up to your treatment.
Is Invisalign Painful?
Due to the nature of teeth straightening, regardless of what treatment path you follow, you may experience some minor discomfort.
Invisalign, however, is widely understood to be less painful than other braces treatments because the aligners are removable and no wiring or manual tightening is required. The only time some patients have reported discomfort is due to poor conformity aligners – a problem that is very easily amended.
Additionally, during a study conducted by PubMed, it was discovered that fixed appliance (fixed braces) subjects reported more pain than Invisalign subjects.
Dr Hoeltschi explains the Benefits of Invisalign:
"Up until now, Invisalign has been used only in simple cases, and it's certainly true that can treat simple cases in as little as three months. What's less well known is that Invisalign is being used in more complex cases.
As a teenager, the clear benefit of wearing Invisalign is that you can't see it (for the most part). Invisalign is certainly the future of orthodontics, and that we, as a specialty, will move towards using it more in the future".

Can Invisalign Treat all Cases?
Invisalign has developed over the years and is now used to treat the majority of tooth straightening cases. However, your orthodontist will advise you on the best and most appropriate course of treatment regarding your treatment.
Our resident orthodontist, Dr Iain Hoeltschi will discuss the most appropriate treatment plan with you during your free consultation. Additionally, Dr Hoeltschi has extensive experience in treating patients via Invisalign and is therefore able to use Invisalign to treat the majority of cases.
The Stats Behind Invisalign
In 2016, the Invisalign brand released statistics highlighting how the effects off Invisalign positively impacted patients' lives post-surgery.
The study involved surveying 2,000 adults (over 18) to determine what impact Invisalign had on their overall confidence. Below are the main takeaways from the survey:
Almost 8 out of 10 adults agree that Invisalign and teeth straightening is one of the most important and life-changing treatments they've ever undergone.
92% of adults who underwent tooth straightening procedures claimed that having straight teeth dramatically improved their self-esteem and confidence.
75% of people who had orthodontic intervention (braces, Invisalign etc) stated it had a positive impact on their life.
Today, teeth straightening and the appearance of a person's teeth are second most sought-after body trait after weight. Both surpass other physical and person traits such as nose (50%), personality (35%) and height (27%).
Is Invisalign suitable for me?
Invisalign can be used to treat almost any orthodontic problem these days. An experienced Invisalign practitioner, like our orthodontist Dr Iain Hoeltschi, can get the same results using Invisalign as from traditional fixed braces. Invisalign also has different versions of aligners specifically designed for teenagers or those wanting a quick fix.
Invisalign i7: Some of our patients have shied away from orthodontic treatment previously because they don't want to have to wear braces for up to two years of their professional, adult life. But in some cases, all they need is a quick fix. If you have a crooked front tooth for example, it could be that Invisalign i7 could straighten it in as little as three months.
Book a free consultation with us to see if Invisalign treatment is right for you. Invisalign is available at both our Brighton & Hove and Kent branches.