Is it possible to straighten teeth without braces?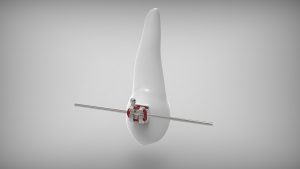 Braces have helped millions of people achieve straighter teeth using a number of complex tightening and aligning techniques. There are now several teeth straightening options in the dentistry and orthodontic industry, from fixed braces through to more discrete options like Invisalign.
However, are there other methods that can achieve straight teeth without the need for braces?
Teeth Straightening Without Braces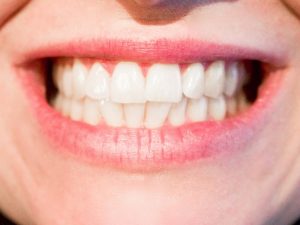 There is currently a growing number of cosmetic businesses offering illegal teeth straightening services for a cheaper price than a professional clinic. These are not only illegal, but very dangerous as the vast majority of the people conducting the procedures have no medical training and are not certified to be performing such delicate procedures.
However, there is a safer, professional alternative to teeth straightening without braces: Invisalign.
Invisalign is a fairly new teeth straightening option that offers patients the opportunity to straighten their teeth without having to go down the braces route. Invisalign has gained popularity because of its non-invasive approach to teeth straightening.
Adults and teenagers alike may want to keep their teeth straightening journey discrete and Invisalign is the only trusted teeth straightening option backed by dental and orthodontic professionals.
How Does Invisalign Work?
Invisalign uses two transparent plastic aligners to slowly straighten your teeth and align them into the correct positions. The process begins with your orthodontist taking a mould of your teeth in order to design the two Invisalign aligners. Your aligners are specifically designed to fit comfortably in your mouth and are to be worn for approximately 20-22 hours a day.
Unlike traditional braces, you will need to remove your Invisalign aligners when eating, drinking and brushing your teeth. Every two weeks (depending on your tooth development and positioning), you will have to switch to your next set of Invisalign aligners. In theory, every two weeks your teeth will preposition slightly, meaning a new set of aligners will be required to continue to straightening process.
You will have to visit your orthodontist for checkups to ensure your teeth straightening process is developing healthily. In most cases, these checkups are quick and don't require any orthodontic intervention, just a chat.
How Long Until I See Invisalign Results?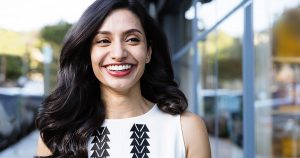 Treatment time for Invisalign depends on the specific requirements of the patient and the rate of their tooth development. Invisalign treatment can last anywhere between 6 – 24 months, with the average treatment plan lasting around one year. Once treatment has completed its course, your orthodontist will likely provide you with a retainer to help your teeth get used to their new positions (the retainer is only worn at night).
Are There Other Teeth Straightening Options?
Aside from Invisalign, patients may also want to consider removable retainers, veneers, bonding and crowns. We have summarised the treatment details below:
Removable retainers

While there are technically three traditional retainer types, the Hawley retainer is by far the most popular. It's a customised, removable retainer made from wires and helps gradually straighten your teeth.

Dental veneers

Dental veneers do not necessarily straighten teeth, they are simply used to reshape and sometimes colour teeth to give the impression they're correctly aligned. Dental veneers are predominantly made from porcelain but are sometimes offer in resin composite materials. This is a swift procedure which doesn't involve braces.

Dental crowns

Similar to veneers, dental crowns help visually straighten teeth without the need for braces. Dental crowns 'cap' poorly positioned teeth to help give them impression that they're straight.

Dental bonding

Dental bonding is a quick procedure that can be completed in one visit to your orthodontist. Dental bonding is only used for very minor corrections and involves crafting a new shape for your tooth. The final result will see your new tooth material match the original colour and shape of your current teeth.
Book Your Free, No-obligation Invisalign Consultation Today

Splash Orthodontics specialises in a range of bespoke teeth straightening treatments. Our team understands that some people are anxious over the thought of braces or any teeth straightening treatments, which is why we offer a free, no-obligation to all our patients.
During your consultation, you will be able to voice any questions regarding your teeth straightening options in the presence of our resident orthodontist Dr Iain Hoeltschi.