Many adults come to us for consultation after having seen their dentist and worry when it is discovered that they need braces. A lot of them are embarrassed by the notion, or get anxious about how they will look and what people will think of them, all because braces are stereotypically associated with being younger, or with being unattractive.
At Splash Orthodontics, we aim to teach everyone we can that there is no age limit for getting braces and that there is no shame in having them. However, there are options that adults of any age can have fitted if they would still like to make their braces less noticeable. Below, we will discuss some of the options available to those who would like an orthodontic alternative to braces.
Alternatives to braces for adults
We offer a number of alternative options to braces for our adult patients who would like to straighten their teeth, but feel that traditional metal braces are not for them.
Invisalign
Perhaps the most well-known clear alternative to braces, Invisalign remains one of the most popular products on the market, as well as one of the most popular treatments we provide. This is because, along with their discreet design, they are easy to remove so that you can eat, as well as brush and floss your teeth.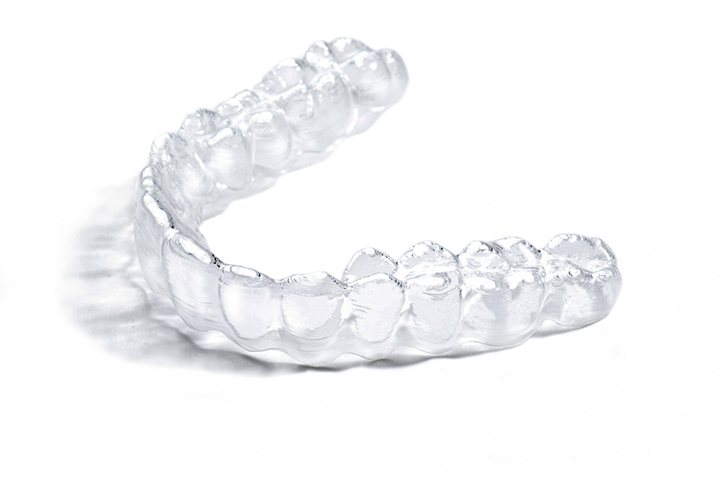 These nearly completely invisible braces are made up of two clear, removable plastic aligners that push your teeth into a new position. In doing this, they can correct anything from a mild case of crooked teeth to serious malocclusions, such as overbites or underbites. Patients with gaps in their teeth will also find them beneficial, as they need minimal force for correction.
When you come to us to receive this treatment, we will use 3D computer technology to design and create a series of aligners that you will swap out every two weeks, in order to receive a new pair that you will wear every day for approximately 22 hours. Over a course of as little as six months, your teeth will move into a new place in your mouth. This completes the treatment and results in straighter teeth, along with the smile you have been dreaming about.
If you are interested in using Invisalign, see our page or get in touch with us today. After a free consultation to see if the treatment is right for you, we will be able to help get you the brace alternatives that will work best for your teeth.
Lingual braces
Similar to traditional braces, lingual braces offer a high degree of control and prevent your teeth from moving where they are not supposed to. The difference is that lingual braces are much more difficult to notice than their counterparts, as well as other orthodontic treatments.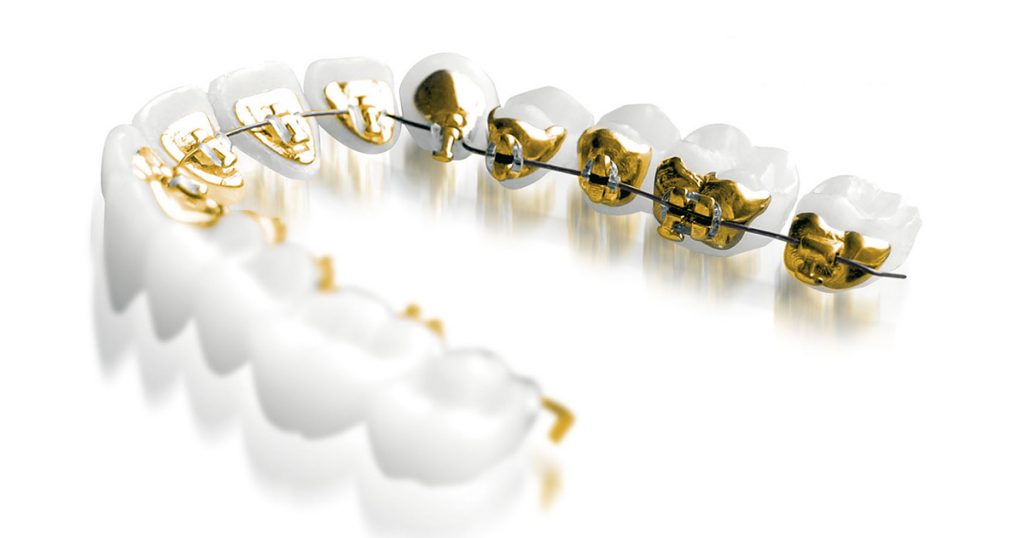 This difficulty in noticing them comes because lingual braces are fixed to the back of your teeth, rather than the front. Their unobtrusive design also helps to make them one of the more popular treatments, particularly if you play a sport or wind instrument, as they are easier to adapt to. This means that you can carry on with the hobbies that make you happy, all while creating the smile you want to match.
For more information about lingual braces, please go to our page, or call us today. We can book you in for a consultation to see if this kind of brace is right for you.
Discreet braces
Sometimes, the best option for our patients will be to have ordinary braces fitted. This can often leave them worrying about how much their treatment will stand out. However, because of improvements in aligner technology and design, the "train track" look that many people imagine is actually a thing of the past.
Fixed braces
The most popular type of brace fitted by orthodontists in the UK, fixed braces offer a great deal of control over the final positioning of your teeth. Because they are the type that has been around the longest, these braces have been updated over the course of the years, which has allowed for them to be practically perfected in terms of design. This has led to consistently excellent results, particularly in our clinic.
This type works by fitting metal or ceramic braces to the surface of your teeth. When you have them fitted, there is no need for any plastic to be placed in the roof of your mouth, meaning you will still be able to enjoy things such as the flavour of your food. They stay in place 24 hours a day, too, so you will not have to worry about having to put them back in after brushing your teeth.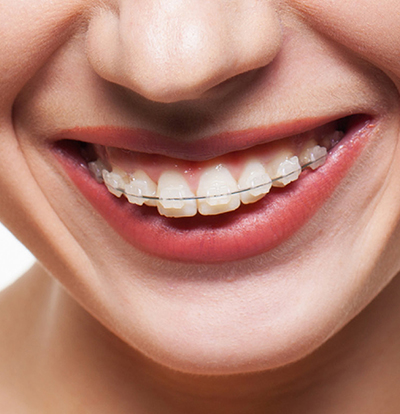 Ceramic fixed braces are especially popular among our patients, owing to the fact that they blend in with the natural colour of your teeth. This means that they are harder to spot and will not "compromise" your smile, in the same way that stereotypical braces might be thought to.
If you wish to know more about our fixed braces, please take a look at our page, or contact us. We will be happy to answer any questions, or help you to arrange a consultation.
For more information
Get in touch with Splash Orthodontics today in order to learn more about oral hygiene, getting and wearing braces or to see what else we can offer to help you get straight teeth. We cater to clients of all ages, so there is no need to be embarrassed about getting braces!
Our payment plans are flexible and we have financing options open to those who require them, so please don't hesitate to get in touch if you need treatment. Consultations are free and we will be able to find out exactly what you need done.