Invisalign Teen in Brighton & Hove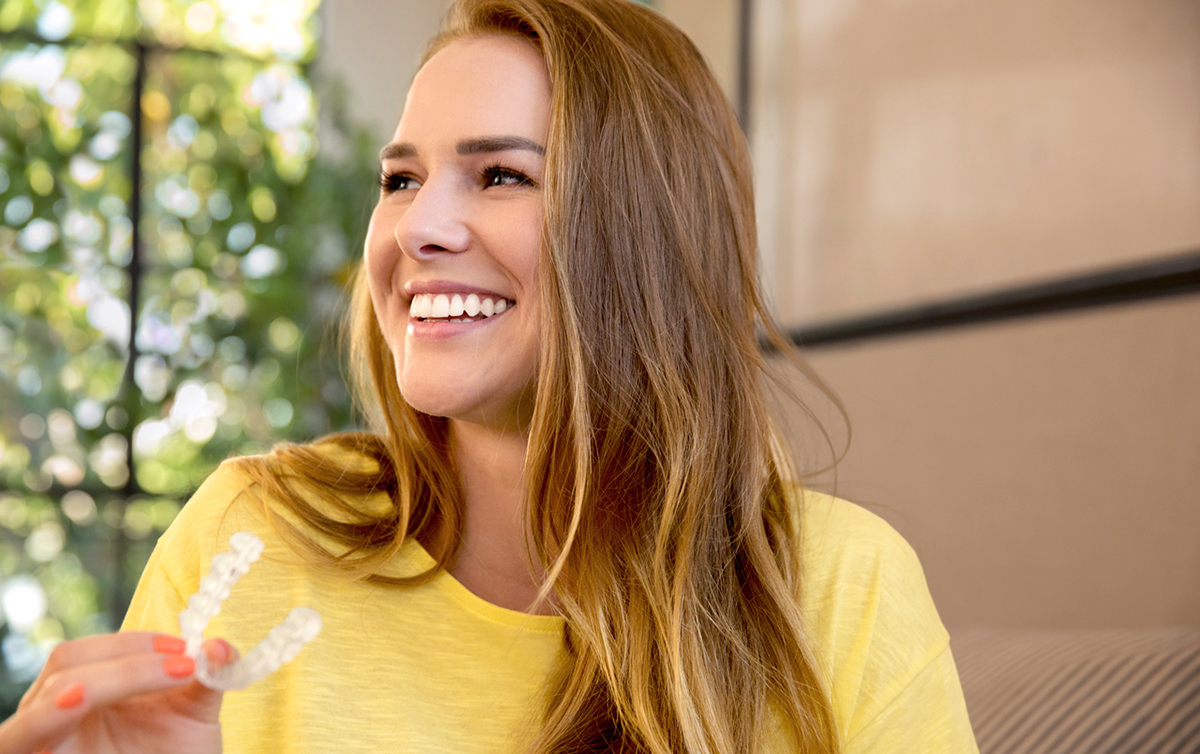 Invisalign Teen is a discreet alternative to traditional braces just for teenagers.
Its crystal-clear aligners are almost invisible, and you can remove them for up to four hours each day.
How does it work?
Invisalign straightens smiles using the same mechanics as fixed braces, gently applying pressure to specific teeth to gradually bring them into line. However, instead of moving teeth with brackets and wires, Invisalign Teen uses custom-made, clear aligners.
You'll be given a series of aligners to straighten your teeth. You'll need to wear each set for 1–2 weeks, for at least 20 hours a day. Week by week, you'll see your smile transforming.
Just like fixed braces, clear aligners can tackle a wide range of concerns, including crowding, spacing and bite discrepancies.
Dr Iain Hoeltschi is an Invisalign Platinum Provider. As a specialist orthodontist, he has the experience and expertise to treat more complex cases using clear aligners.
Benefits of Invisalign Teen
Invisalign Teen offers all the benefits of the original Invisalign system and more.
It's incredibly discreet compared with traditional fixed braces
You can remove your aligners to eat and drink as usual
You can also take your aligners out to brush and floss
You can even take them out to play sports and musical instruments
There are no brackets or wires to potentially rub your cheeks
The aligners are easy to look after and keep clean
One great advantage of Invisalign is the chance to preview your smile at the beginning of your treatment. Using our iTero scanner, we'll take digital impressions of your teeth and jaws to create a 3D treatment plan.
You'll be able to see how amazing your teeth will look at the end of your treatment, and all the stages in between.
Special features for teens
It's essential to wear your aligners for 20–22 hours a day. Otherwise, your teeth won't straighten. Invisalign Teen features tiny blue indicators (pictured below), which fade to show you're wearing your aligners correctly.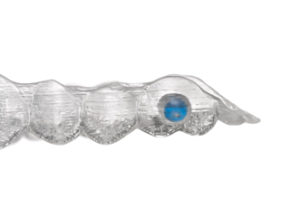 Your treatment will also include some replacement aligners just in case any go astray. We recommend storing them safely in their protective case when you're not wearing them.
Is Invisalign Teen right for you?
Invisalign Teen is a fantastic option if you'd like to keep your treatment incognito. Its removable aligners make brushing a breeze, so it's easy to stay on top of your oral hygiene. You can floss as usual, and you don't need to worry about cleaning around wires and between brackets.
If you play a musical instrument or contact sports, you can easily remove your aligners for practices and performances. And while it's essential to enjoy a low-sugar diet, you can continue to eat most foods without the risk of damaging your braces.
However, you do need to be motivated to wear your aligners and follow your orthodontist's instructions to achieve the best outcome.
During your initial consultation, we'll assess your smile to see if you're suitable for clear aligners and discuss all your options. Clear fixed braces are another inconspicuous alternative to metal braces.
NHS braces for teens
NHS braces are available to under 18s who need orthodontic treatment for dental health reasons. To find out if you qualify, your dentist can refer you for a free NHS assessment.
Unfortunately, Invisalign aligners aren't funded by the NHS, so they're only available on a private basis.
This means you can contact us directly to arrange a free private consultation. There's no NHS waiting list to start your treatment, and you'll benefit from two years of follow-up care as well as fixed and removable retainers.
To arrange your free Invisalign consultation with a specialist orthodontist, contact our friendly team.