Fixed braces in Brighton and Hove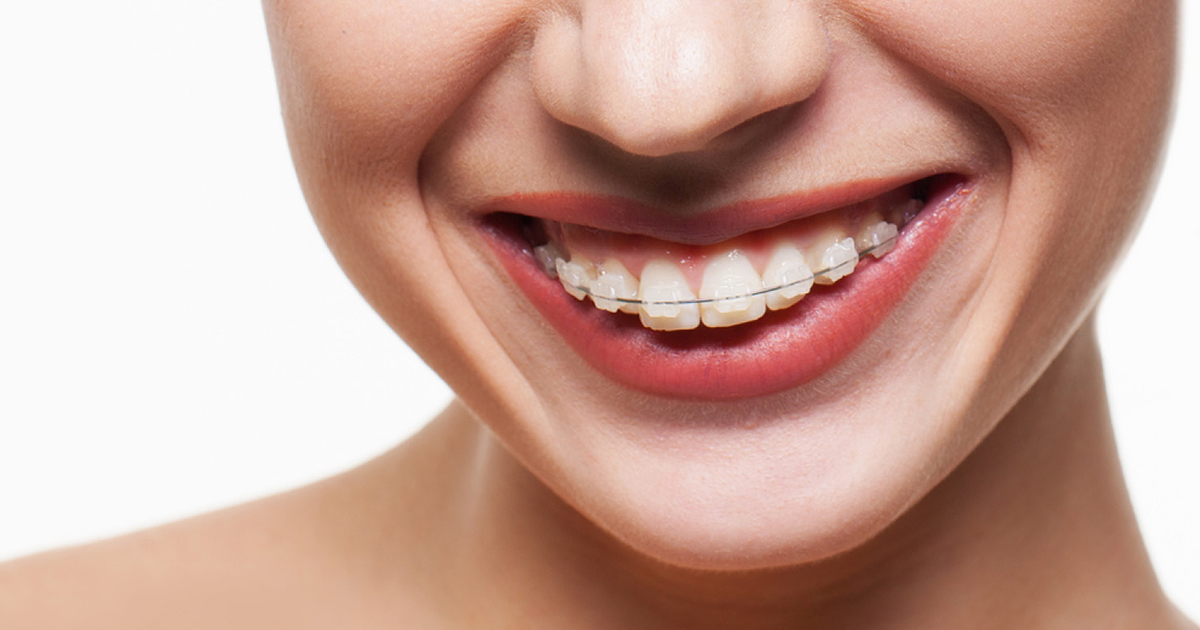 When you think of braces, you probably picture traditional metal braces. Orthodontists have used them for years, and they're still a popular treatment option today.
Fixed braces provide us with excellent control over your teeth, and we can precisely move them into the perfect position. They're suitable for almost every patient, and they're one of our most affordable treatment options.
Fixed braces also allow you to customise your look. Choose from our wide range of rainbow-coloured elastic ligatures. Or keep your treatment under wraps with clear, ceramic brackets.
Our specialist orthodontists in Hove will take you through all your options at your free consultation, including alternative solutions such as Invisalign aligners.
Arrange your complimentary consultation with an orthodontist
How do fixed braces work?
Your fixed braces will be attached to your teeth throughout your treatment. They consist of small brackets, which we control using a thin metal archwire. It's this archwire that essentially aligns your teeth.
Every 6–8 weeks, we'll change your archwire and adjust your braces to keep things moving. Fixed braces allow us to move teeth in every direction and they're very exact. Sometimes tiny changes make a remarkable difference.
We can even improve the position of your bite using elastic bands. They attach to your braces and help to align your jaws for the best outcome.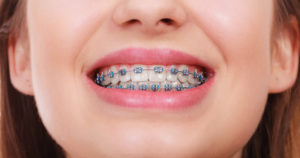 Clear ceramic braces
Clear aligners like Invisalign are fantastic, but they're not everyone's first choice. Some patients prefer the security of fixed braces.
Clear fixed braces offer the best of both worlds. They work just like metal braces, using brackets and wires, but they're much more discreet.
Their transparent ceramic brackets will blend in with your teeth, whatever their shade. While they're not invisible, they're very subtle compared to metal braces.
Self-ligating braces
Traditional train tracks use elastic ligatures (also known as o-rings) to connect your archwire to your brackets. Every time we change your archwire, we'll replace your elastics (allowing you to opt for a new colour each time).
We stock an ever-changing selection of elastic ligatures, from bright blues and pinks to more subtle whites and greys.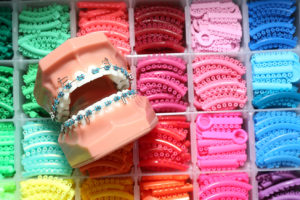 You can also opt for self-ligating braces, which don't use elastic ligatures. Instead, the brackets feature a sliding mechanism that holds the archwire in position, which can reduce the time it takes to adjust your braces and speed up your appointments.
Self-ligating braces can also be easier to clean, and they are more resistant to staining than light-coloured elastic ligatures.
To learn more about fixed braces, contact our friendly team to organise your free consultation with a specialist orthodontist.
Private consultations are available for all ages, and under 18s will receive a complimentary assessment for NHS braces.