The science behind a straight smile
In recent years, orthodontics has undergone a remarkable transformation thanks to advancements in digital technology.

Gone are the days of messy impressions and lengthy, frequent visits to the practice. The digital age has revolutionised orthodontic treatment, making it more precise, efficient and comfortable than ever before.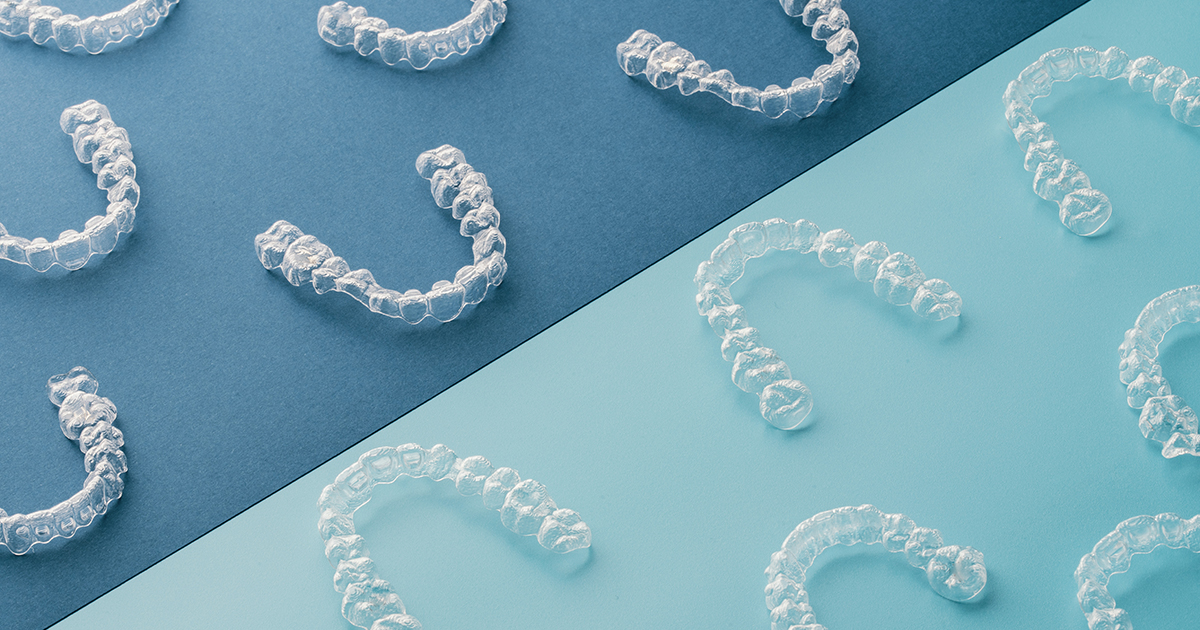 In this blog post, we'll explore the fascinating science behind achieving a straighter smile and how orthodontics has embraced the digital revolution to deliver amazing results.
Embracing the latest technology
At our specialist orthodontic practice in Hove, we take great pride in staying up to date with the latest developments and exploring new ways to enhance your experience.
The digital age has ushered in a new era in orthodontics, where technology plays a key role in providing our patients with the very best treatment outcomes. Here are some of the ways we've incorporated the latest technology into our practice.
3D scanning for unrivalled precision
The days of uncomfortable impressions and gooey alginate are now a thing of the past. Thanks to 3D scanning technology, we can capture images of your teeth and jaws with ease and precision. Using our handheld iTero scanner, we can generate digital models of your smile in minutes. This method not only improves comfort but also offers increased accuracy for more effective treatment planning.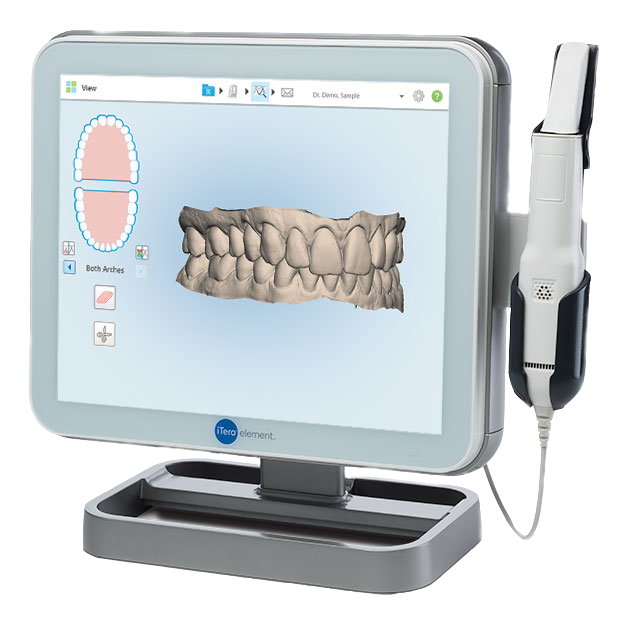 A personalised approach to planning
Digital software now plays a significant role in our treatment planning process. By combining our specialist know-how with digital simulations, we can assess different treatment options and create personalised treatment plans tailored to each patient's unique needs. We can even show you your predicted outcome before we fit your braces. It can be incredibly motivating to have your end goal in sight.
Creating smiles with precision
Once your treatment plan is in place, digital technology continues to benefit the manufacturing process. Computer-aided manufacturing (CAM) technologies are used to create custom-made orthodontic appliances with unparalleled precision. Orthodontic brackets, wires and Invisalign aligners can be designed and fabricated with meticulous accuracy, ensuring a perfect fit for each patient. CAM also helps to streamline production times, allowing for faster delivery so you can start your treatment sooner.
Cutting-edge clear aligners
Clear aligners like Invisalign have become synonymous with digital orthodontics. Invisalign uses digital technology to create a series of custom-made aligners that gradually move your teeth into their desired positions. Digital treatment planning and 3D printing assist in the creation of these aligners, which are virtually invisible, comfortable to wear and easy to remove for eating and oral hygiene. Clear aligners have transformed orthodontic treatment, especially for adults seeking a discreet and convenient alternative to traditional braces.
Keeping your treatment on track
Digital technology continues to play a crucial role in monitoring our patients' progress throughout their treatment. Our DentalMonitoring app enables patients to track their treatment progress and communicate with us conveniently. DentalMonitoring boosts patient compliance, provides timely feedback and allows for virtual check-ins, reducing the need for frequent in-person appointments.
The future of digital orthodontics
The future holds even more exciting possibilities as emerging technologies continue to shape our field. 3D printing and augmented reality have great potential for further transforming orthodontic treatment. 3D printers can create highly accurate models and orthodontic appliances, while augmented reality can provide patients with an immersive experience to visualise their treatment progress and final outcomes.
Watch this space for more innovations to come!