Braces Kent | Splash Orthodontics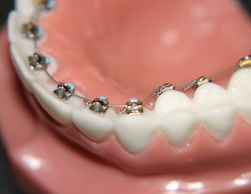 Here at Splash Orthodontics, we're passionate about offering specialist orthodontic care to our patients throughout Kent. Our team at Splash Orthodontics love the work they do and enjoy accompanying every patient on their teeth straightening journey. At Splash Orthodontics, we have the skills to transform your smile into something that can dramatically boost your confidence.
Why Choose Us For Braces in Kent
We have two orthodontic practices, one based in Hove and the other here in Kent. We are passionate about providing orthodontic treatments for our patients to help them gain the smile they have always wanted. All our staff are fully-trained and dedicated to providing the best possible service.
For the ultimate service, we offer early morning and evening appointments so all our patients can fit treatment around their busy work and life schedules. We also offer free consultations to our patients where they can ask questions, find out more and discuss their treatment options in a no-obligation, no-pressure environment.
Services We Offer to Patients in Kent
Here at Splash Orthodontics, we offer the following orthodontics and teeth straightening treatments:
Invisalign
Fixed Braces
Lingual Braces
Early Treatment
Teen Treatment
Adult Treatment
Free Consultation
We believe that everyone should love their smile and that's why we encourage early treatment. Both children and teenagers can benefit from early orthodontic consultations to help prevent future problems. However, we also provide orthodontic treatments for adults who want to smile with confidence. We treat adults from all stages of life, from early 20s right through to patients in their 70s. Whatever your age, at Splash Orthodontics, we have the treatment for you.
---
Opening Hours
Monday 8:00 am – 6:00 pm
Tuesday 8:00 am – 6:00 pm
Wednesday 8:00 am – 6:00 pm
Thursday 8:00 am – 6:00 pm
Friday CLOSED
Saturday CLOSED
Sunday CLOSED
Contact Information
1 Leonard Place, Westerham Road
Keston, Kent
BR2 6HQ
Telephone: 01273 203 514
Email: info@splashorthodontics.co.uk
Different Types of Braces
There are a variety of braces out there for patients to try and each is designed to straighten your teeth in a different way. Here at Splash Orthodontics, we offer a selection of braces to suit each individual patient and their requirements. Below are the braces we offer:
Invisalign Braces
Invisalign braces are one of our more discreet orthodontic treatments as they are virtually invisible and straighten your teeth without anyone knowing they are there. Using clear plastic aligners that are specifically designed for your teeth, Invisalign offers an orthodontic treatment that is almost invisible and as effective as fixed braces.
Fixed Braces
Fixed braces are the most common orthodontic treatments we carry out here at Splash Orthodontics. There are various sorts, from metal to ceramic and there is also the option for clear ceramic braces that are virtually unnoticeable from your teeth.
Lingual Braces
Fitted to the backs of your teeth, lingual braces are another effective orthodontic treatment we offer here at Splash Orthodontics. They are particularly effective and discreet teeth straightening option and common fitted to adults and celebrities wishing to go about their day-to-day life without anyone knowing they are undergoing dental treatment.
Treatment Cost
At Splash Orthodontics, we are aware that orthodontic treatment is a significant investment to make, but we believe it's a worthwhile one. To find out more about treatment costs and payment plans we offer, click here.
Contact Us Today
For more information, or to book a free consultation, please do not hesitate to contact Splash Orthodontics today. We would be more than happy to talk through your requirements with you and help you get a smile you can be proud of.
Get your smile back with Splash Orthodontics!