Scared of the dentist? Here are 7 friendly reminders for your next visit
Being scared of the dentist and orthodontist is one of the most common fears. and it can make routine checkups far harder and more stressful than necessary. It's not just that the fear is an inconvenience but if it is not managed or dealt with in a positive way, it will eventually have a negative impact on your oral health. For example, not visiting a dentist or orthodontist due to a toothache or painful braces will make the problem worse and the need for costly complex treatment increases.
Our team at Splash Orthodontics know all too well the fear and nervousness that comes with visiting the dentist and orthodontist and our tips below should help you overcome your fear and understand the importance of visiting your oral health practitioners.
We have outlined seven tips to help you address and hopefully overcome your fear of dental and orthodontic visits.
1. Dental and orthodontic treatment has advanced and are safer and more efficient than ever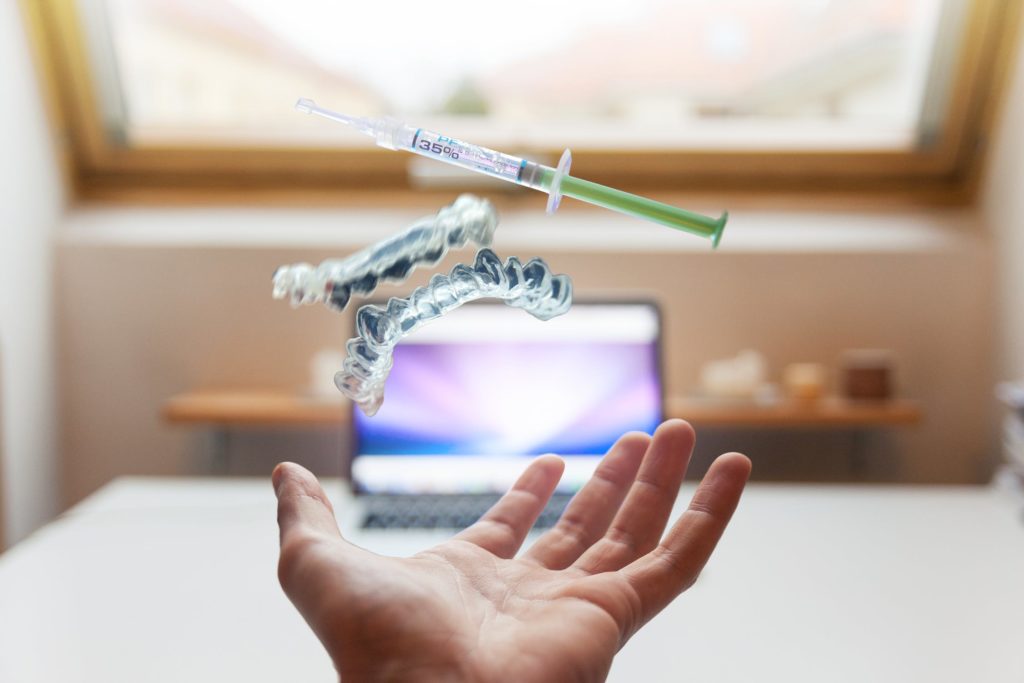 Both industries have seen incredible advancements in technology over the past twenty years and continue to improve every day. Additionally, staff are now trained to handle patients who suffer with anxiety and nervousness around dentists and orthodontists. If you ever feel particularly nervous or worried about your treatment, our staff are always on-hand to offer their care and advice regarding your short treatment with us.
The combination of enhanced technology and staff trained to handle nervous patients means that visiting the dentist should be an easy and comfortable experience.
2. Dentists and orthodontists are more aware than ever about dental phobia
If you are scared of the dentist but need treatment, please do not hesitate to speak with one of our friendly team members. They are here for your comfort and safety and would be more than happy to help with any worries or questions you may have.
This includes:
Explaining the treatment
How the treatment will benefit you
What technology is used
How they can make the experience more comfortable for you
You will also be able to book time to speak with your dentist and run through the treatment process and what's involved. You may also be able to listen to your own music if this makes you feel more comfortable during treatment, but this is something you would need to discuss with your dentist or orthodontist.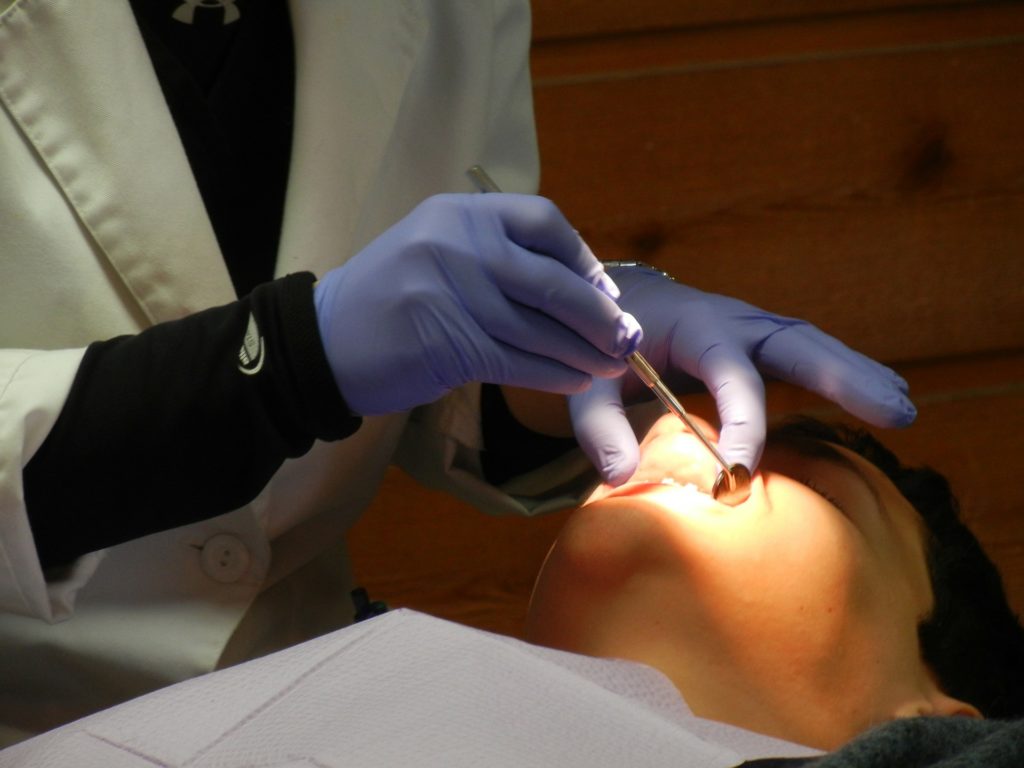 3. Start with a simple scale and polish to ease you in
Many patients who fear the dentist find that starting with a routine scale and polish (a non-invasive and completely painless treatment) helps to ease them into other treatments.
Alternatively, you may only be visiting the dentist for a checkup, which doesn't actually involve any treatment, just an assessment of your oral health and if any dental intervention is required.
4. Ask about intravenous and sedation to help calm the nerves
If you have an extreme fear of the dentist and you have tried tested all other coping mechanisms to no avail, then sedation may be an option for you. The NHS provides gas and air and intravenous sedation treatments for patients who are really scared of the dentist.
These techniques are explained in more detail below:
Intravenous sedation – this does not put you to sleep but instead calms and relaxes the patient, sometimes to the extent where they do not remember the treatment.
Gas and air – one of the most traditional treatments for scared patients, a combination of nitrous oxide and oxygen is used to make you feel calm and relaxed during treatment. Some patients also report feeling 'giggly' which further puts them at ease.
More information on these sedation options can be found on the NHS.
5. All orthodontic and dental treatments are designed with your comfort in mind
Dentists and orthodontists are all too aware that the main fear of the dentist comes down to the fear of pain. For example, although many people have a fear of needles, it's important to understand that needles are typically used to help numb and sooth the area of concern and this process is over within seconds.
Remember, all orthodontic and dental procedures are designed to be as painless as possible, and if you do experience any minor discomfort, you can always ask for a break or further treatment to help numb any pain you may experience.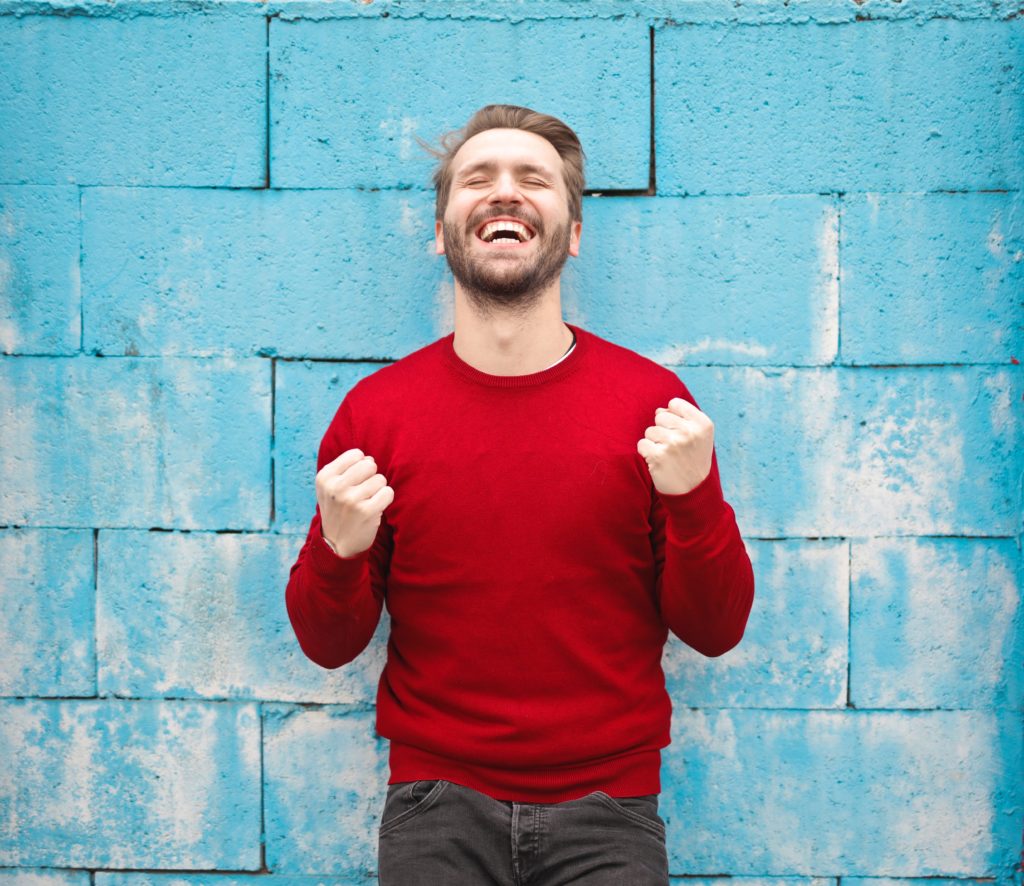 6. Early treatment saves you money and the need for complex treatment in the future
If you have rotten teeth and your scared of the dentist, it's important you book in a checkup so that your dentist is able to assess your oral health. No treatment is required during a routine checkup but you will need to return for further treatment.
Avoiding treatment out of fear may result in the problem worsening. This also means treatment becomes more complex and costly.
For example, If you have a toothache but are scared of the dentist, we recommend arranging a checkup to ensure it's nothing serious.
Our staff are on-hand to answer any questions you may have and put you at ease during your short stay with us.
7. Consider having cognitive behavioural therapy
Otherwise known as CBT, this type of therapy is extremely popular for dental phobia and overcoming other phobias and anxieties. CBT is a psycho-social form of treatment which aims to challenge and change negative conceptions and behavioural issues associated with a fear you have, or situations that make you feel anxious.
By developing personal coping mechanisms for dental or orthodontic visits, you will become better equipped to handle treatments.
Authors of Dental anxiety in paediatric patients: Is cognitive behavioural therapy effective? Concluded that:
"Cognitive behaviour therapy produces better anxiety reduction than diverse behavioural management techniques, but the evidence was of low quality and further studies in children are needed".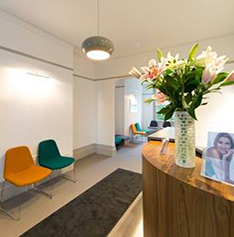 For further help and support
We also offer helpful advice and care for children who are nervous about their treatment. Whether it's their first time visiting the dentist or they're simply scared of the process, our friendly team are here to talk to you and your child through everything to ensure they feel relaxed and comfortable during your short stay with us.
Whether you're scared of the dentist because of bad teeth or you had a bad experience in the past, our team are here to help. Feel free to get in touch for any advice or to book a consultation for any of our braces treatments.