It's smiles as usual
Last updated 5 January 2021
Throughout the new lockdown, we are delighted to reassure you that we will remain open for business.
Thanks to the extra safety measures we already have in place, it will be smiles as usual.
If you have any questions, please email info@splashorthodontics.co.uk or call us on 01273 203514. (Our phone lines are exceptionally busy at the moment, so you may receive a quicker response by email.)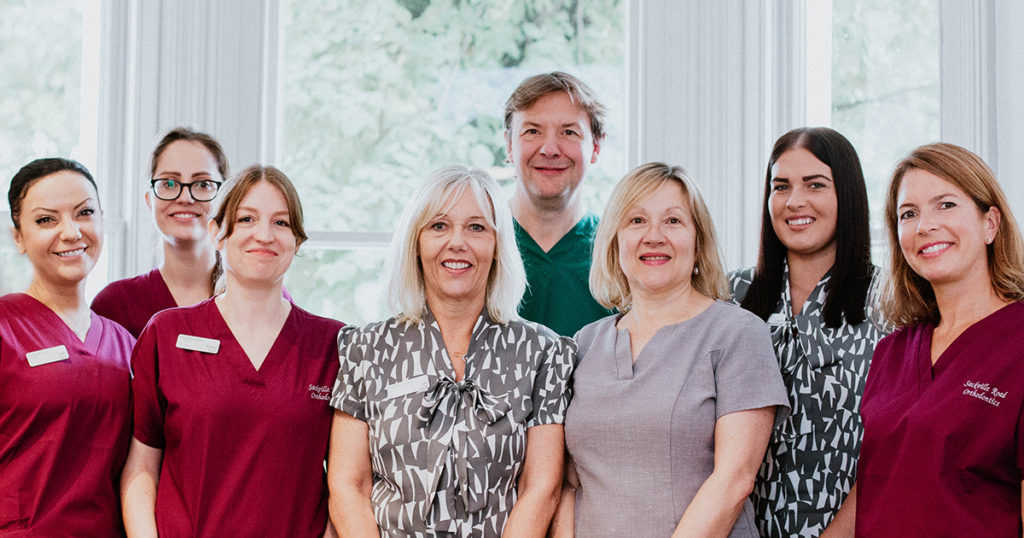 How we're keeping you safe
This policy outlines the changes that we've made at the practice and how they will affect your experience.
The worldwide Covid-19 pandemic is still being evaluated and studied, and policies and recommendations are likely to change over time. We will keep you updated as we make any further updates. Thank you for your patience and understanding during our temporary closure, and your cooperation while we implement our new measures at the practice. We will, of course, be providing orthodontic care to all our patients in the safest possible environment, and we greatly appreciate your assistance with our new procedures.
Patient communication before attending
When we contact you to schedule your appointment, we will ask you a few screening questions around your Covid-19 status. We will need to discuss your treatment needs in more detail than usual over the phone and ask you to update your medical history before your appointment. This will make sure we have as much information as possible and help minimise the time you spend in the practice.
We will also run through the process that's in place to ensure your safety, and the safety of our team and other patients. This includes waiting outside until you are called in for your appointment, using hand gel upon arrival, wearing a mask while walking through the practice, maintaining social distancing within common areas, leaving any items securely outside of clinical rooms and washing your hands when you enter the surgery.
If you are in a high-risk group for developing complications from Covid-19, we recommend you delay non-essential orthodontic treatment for as long as possible, until the trend of the pandemic becomes clear. If you are in a high-risk group and require treatment sooner, we will schedule your appointment at the beginning of the day.
We request that any payments are made over the phone before your appointment or after your visit if applicable. This will reduce unnecessary contact, and the use of pin entries on card terminals, at reception.
When travelling to the practice, please limit close contact with members of the public as much as possible. We will call you at the time of your appointment so that we can take you straight through into the surgery.
Wherever possible, please attend your appointment alone. Please don't bring additional family members with you unless they are happy to wait in the car or outside the building. One adult can accompany children if absolutely necessary.
New measures in place for your safety
Our standard cross-infection control protocols against all previously known pathogens are already an integral part of our clinical activity and day-to-day procedures.
Orthodontic practices are already extremely clean environments, but the extra measures we will be taking will protect our patients and team to the highest standard. All staff will be trained on our updated cross-infection standards before they return to work. Your safety will be their primary focus.
Arriving at the practice
The front door will remain locked, so please call us when you arrive to prevent non-screened patients from entering the building. When you enter the practice, we will ask you about any changes to your Covid-19 status. We intend to eliminate waiting inside the practice and at reception.
Appointments will be staggered to avoid you arriving or leaving at the same time as other patients as far as we can manage. We highly recommend using the bathroom before attending the practice as these will be open for emergency use only. We will disinfect the restrooms regularly between patients.
We will ask you to use hand sanitiser when you arrive and before leaving the practice. Masks will be available if you need to walk through the building. There will be a designated safe box at the surgery entrance for you to put your belongings in before entering the surgery.
Additional time will be allocated between appointments to allow our full decontamination procedures to take place. If we overrun for any reason, we may ask you to wait outside, and we will call you in when we are ready.
If we need to schedule you another appointment, we will most likely arrange this over the phone.
We will be operating quite differently from usual to limit our interaction with you. This may seem impersonal, but please be assured that they are still our friendly faces under the protective equipment, and we are very happy to see you.